4 Type-C Phone Cables Rated for Fast Charging in 2022

The USB-C charger brought some fantastic innovations with it. Firstly, it was invertible; there was no right side up. This was one of the biggest grievances customers had with the micro-USB cables. Secondly, type-C cables opened doors to lightning-fast charging speeds as well. Standardizing the type-C port was a much-needed innovation for modern smartphones.

But the newer and better innovation came at a higher price point. But unfortunately, not all cables can be held up to the same standard despite the higher price. Some manufacturers make cables that are noticeably better than others, and we made a list of them for you. Read on!
4 Best USB Type-C Cables to Buy in 2022
Anker Powerline III Flow Cable
Anker is one of the most trusted third-party brands in smartphone accessories, and they make sure to remind us why. This superb charging cable is a testament to the superior build quality of Anker. It can handle up to 100W of charging power and has a data transfer rate of 480 Mbps. At a price tag of $21, it is an absolute beast.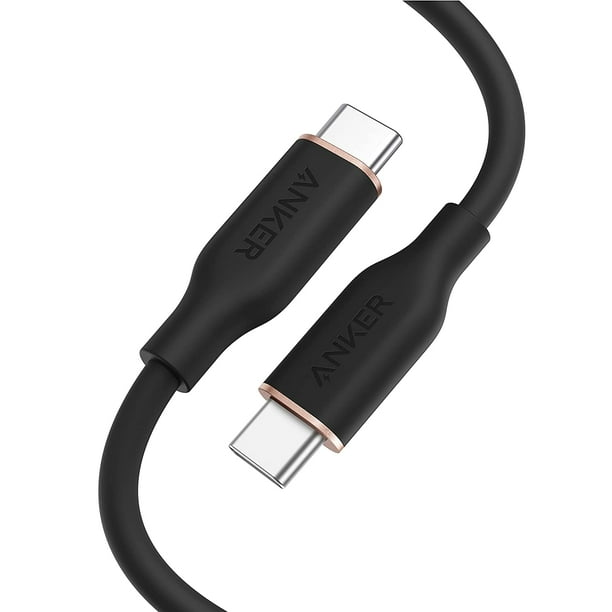 Baseus USB-C Cable
While the Anker Powerline is a bit pricier, the Baseus cable tries to balance budget and performance more affordably. At a price tag of just $8 per cable (it comes in a two-pack of $16), it is capable of Qualcomm Quick Charge 4.0. Another great thing about the cable is its extensive length; unlike the standard cables at 3ft, this one is 6.6ft long.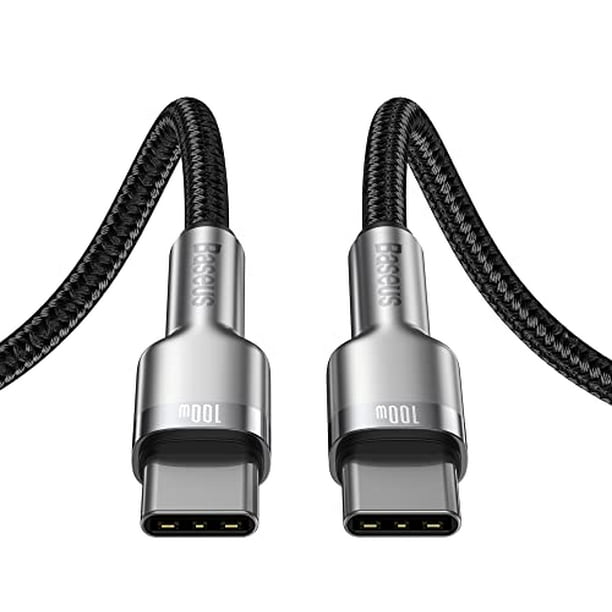 AINOPE USB-C Cable
The first one on the list goes to the extremes of performance, and this one goes to the extreme of convenience. The AINOPE charging cable was designed with the concept of people using their phones while charging. It tackles the mobility issue by its immense length of 10ft and durability by giving an angled design to the pin.
Anker USB-C Premium Cable
While the Anker Powerline is a USB-C to USB-C cable, the USB Premium cable is a USB-A to USB-C. This classic format is compatible with a wider range of chargers and computers. While it has a data transfer speed of 480 Mbps and a standard fast charging rate, it is a cable that does the job at an affordable price.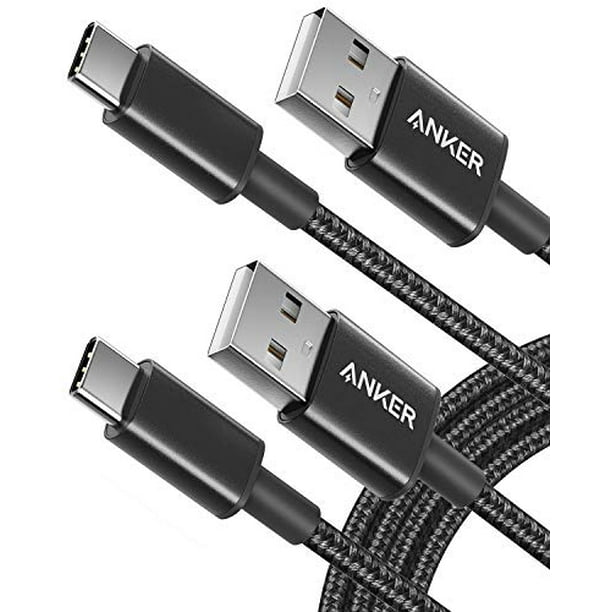 Do you like our reasonably priced cable list for your phone? Tell us in the comments below which cable you like best and why!