Thinking of Bumping Up Your Home Security? Check Out the Best Smart Security Cameras Of 2023!

More and more homes are adopting smart home technology today. The apparent reason is to make the houses more comfortable to live in and make daily processes more convenient. But another critical and overlooked aspect of smart home technology is that it makes your homes safer too! The right smart home surveillance camera can make a huge difference in detecting unwanted activities and monitoring any accidents that may occur in your home. Several intriguing options are available in the smart camera market today, so we made a list of the best ones to help you choose!

Wyze is a company known for making ridiculously low-priced cameras with mind-boggling specifications, and this $30 smart security camera is a testament to that. It features everything you need in a smart camera, from HD live video streaming to motion detection, all controlled through an intuitive application. You can use the motion-based cloud storage if you subscribe, but you can install a microSD card if you don't need the cloud features.

The first one on the list is more of an outdoor camera, and the Pan V2 is an indoor security camera. This is, again, a very reasonable pan and tilt-enabled indoor security camera, priced at just $50! It offers spectacular 1080p resolution, two-way talking, an alarm, and 360-degree horizontal monitoring. If that was not enough, it comes with free could access too! It is the perfect pet, nanny, or security cam when you are away!

This is the latest version of the Arlo Pro camera, and it builds on everything that made the Arlo Pro series great. It is a complete home security camera with all the features you need and more. The 2K streaming resolution, 160-degree wide-angle, and full-color night vision are the main selling factors. It is compatible with most modern smart home hubs too!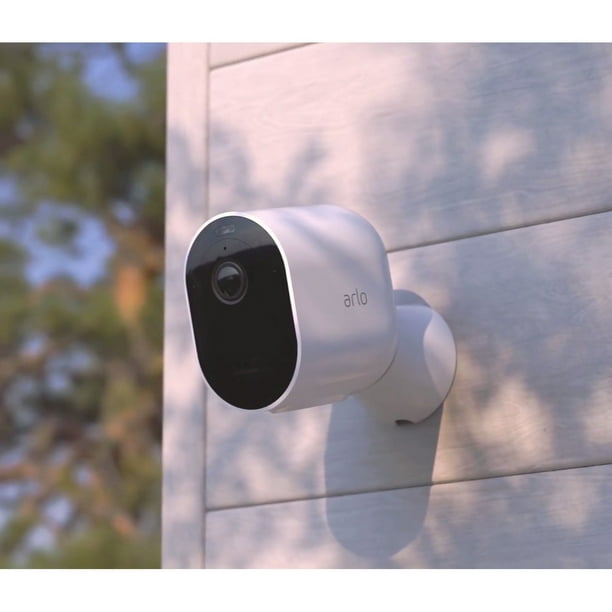 The latest Google Nest Cam is an interior gadget that your smart home needs. It is well-designed and offers a plethora of features at a reasonable price! This specific model is the wired one that is specifically for the indoors. It features object identification and activity zone detection. It is the most affordable Google Nest cam ever released and considering its features, it is a steal!

This is an amazing camera because it is on par with the Arlo Pro 4 but at 75% of the price! What makes it stand out is the fact that a solar panel powers it! It comes with pre-included panels, which you must buy for Arlo.


The right security camera will give you peace of mind, whether you are at home or somewhere outside. The added benefit of remote access allows you to check up on your home wherever you are. Which camera do you plan to get for your home, be sure to tell us in the comment section below!