Does Your Laptop Overheat? 5 Cooling Pads that Will Make You Forget About It!

You are not new to the term overheating if you use your laptop for power-hungry tasks like video editing or rendering graphics. You have no idea how much of a toll high temperatures have on the overall performance of your computer. While regular laptop fans are designed to create a vacuum and the heatsink is good at maintaining temperatures in everyday usage, that is not always effective. But when laptops undergo heavy use or are a few years old, their cooling systems need some help.
Cooling pads are the best way to keep your laptop in the optimum range of performance and temperatures. Check out the best cooling pads you can get today:

The iMBAPrice cooling pad comes with a ton of features that are impressive for its price range. The most salient feature is, by far, the versatility of the pad; it can easily hold a laptop anywhere from the 12″ to 17″ range. The pad has six height adjustment levels so that you can adjust your computer to the optimal height and angle based on your preference.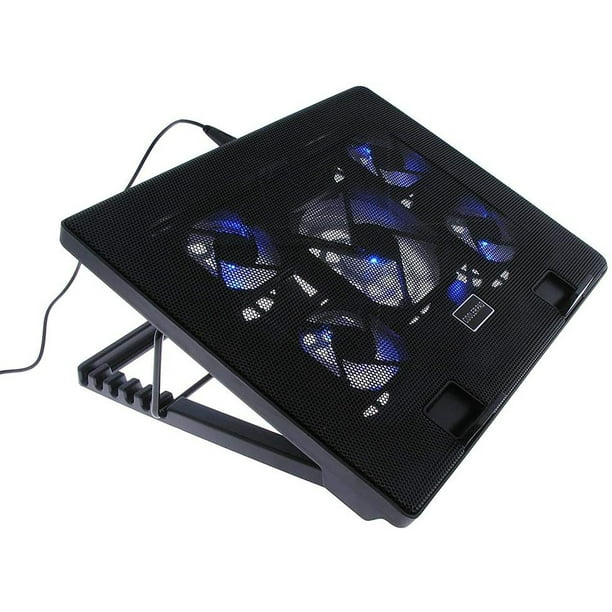 The ProHT Cooling Stand is designed to keep your laptop at optimum performance regardless of the task it is running. The design is optimized for notebooks with a 15.6″ screen but can also be used with smaller ones. It has a single, power-efficient 14mm fan that is super silent compared to its rivals while providing optimum heat dissipation.

The design of this cooling pad is both sleek and bold at the same time. The Aluratek features a slim silhouette, making it one of the most seamless designs. While it does not come with adjustable height levels, the design is at the perfect angle for a work desk. It has two fans placed ideally to provide uniform heat dissipation for your laptop, all for under $20!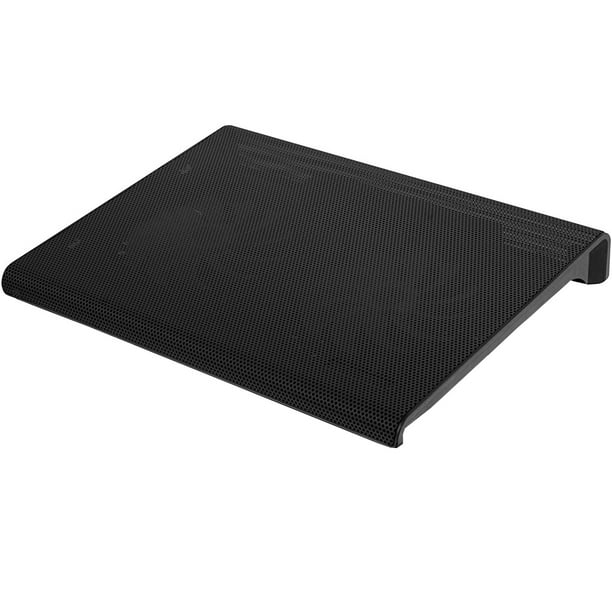 Gaming laptops are the most power-hungry and prone to overheat in all the laptop categories. That's because games today require immense GPU and CPU performance to run, generating a lot of heat. The ENHANCE cooling pad is designed for gaming laptops, so you know it is efficient. Your PC will be at optimum performance at all times!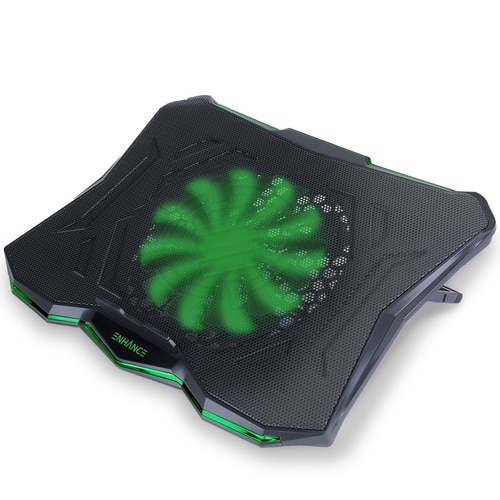 The Targus Chill Mat is one of the most sought-after cooling pads on the market. The first reason is the super sleek and slim design that will slip under your laptop, and you will barely feel a difference. But with the ventilated grill and super effective cooling fan, your laptop will never overheat. It has a one-year warranty, as Targus lives up to its 35-year reputation.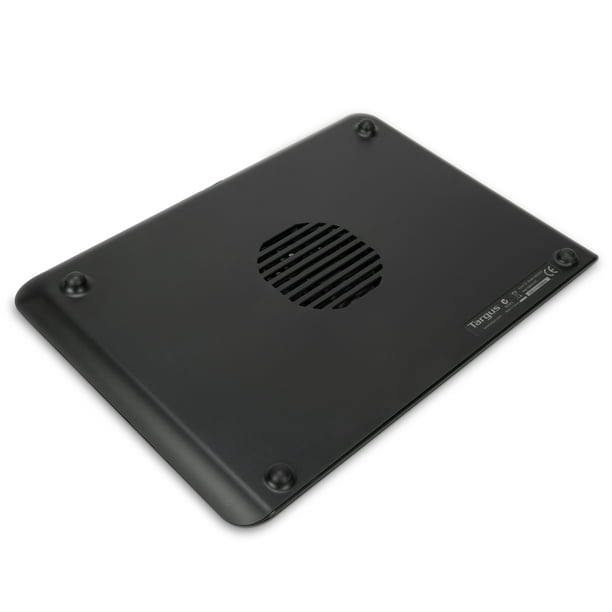 The air vents get blocked when you use your laptop on a flat or soft surface. This can be critical for the laptop's airflow, and a cooling pad eliminates all airflow-related problems. Have you ever faced heating issues with your computer? Tell us in the comment section below!